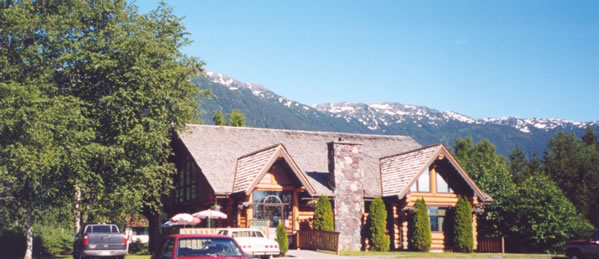 The hottest lil' log cabin in Terrace!
Located on the upper bench in Thornhill, minutes away from the Skeena Valley Golf Course.
In the summertime, enjoy the outside patio – day or night.
In the winter, cozy up to the fireplace.
Relax with friends, enjoy a game of pool.
The restaurant is open for lunch and dinner, offering a variety of wraps, burgers, salads and appetizers.
Available for private parties, catering available.
Call the Northern Motor Inn, 250-635-6375 or 1-800-663-3390 to reserve or inquire about private party bookings.
Thornhill Neighbourhood Pub
2387 Thornhill Street
Terrace-Thornhill, BC Phone (250)638-8404
Fax (250)635-6193